Your upcoming conference plan is coming together nicely. You have a healthy list of confirmed attendees, your guest speakers are prepared to discuss engaging topics, and your menu is carefully selected. You've considered parking arrangements and hotel accommodations for your traveling guests. You have preparations for a contingency plan should there be last minute changes or cancellations. But have you considered planning a post-conference reception?
The closing reception, designed to take place after the formal conference, can be an essential part of your meeting event. Typically scheduled immediately upon closing statements of the conference, the post-meeting reception takes place in another area of the venue, offers hors-d'oeuvres and beverages. Today, we're discussing three reasons you should consider adding the post-conference reception to your next meeting.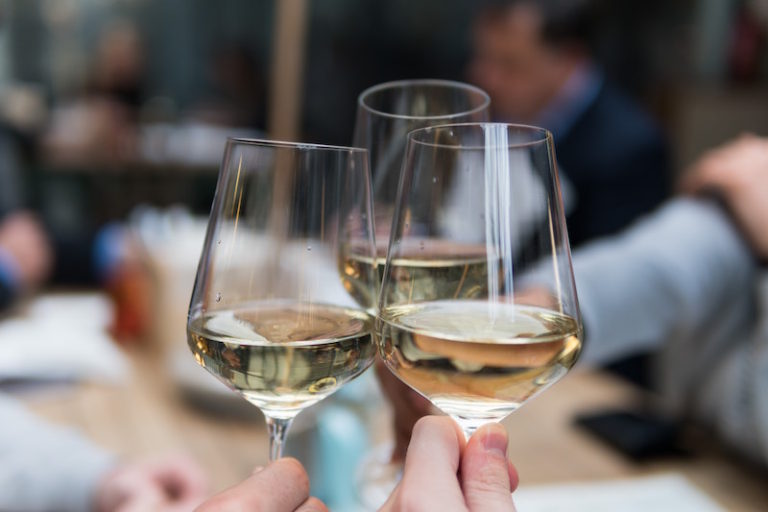 Fosters a Networking Environment
Attendees and vendors will come to your meeting for a host of reasons. One of the most motivating factors is the ability for guests to network. It may be challenging to mingle during the structured meeting, with limited breaks between speakers for example. A post-conference reception is the ideal outlet for guests to network, exchange business cards and discuss business. A relaxed atmosphere reception will foster an environment of natural communication and be inviting for continued relationship-building after the meeting.
Get Feedback About the Meeting
The post-conference reception is a great place to get with attendees one-on-one and ask for feedback about the meeting. In the less formal, reception environment, attendees may be more comfortable offering suggestions and discussing what they enjoyed most about your speakers or content. Get opinions and insights on how best to plan your next meeting.
Relax and Entertain
A long day (or multiple days) of structured meetings can be exhausting. Provide your attendees and guests an opportunity to unwind, with business colleagues and relax. Consider a less formal post-conference reception, with entertainment or unique food and beverage options. Guests will see this as the time to loosen their ties, meet people and network. Use this reception as a way to create a unique experience, after the meeting. You'll find attendees will have lasting conversations and create memorable experiences that will keep them talking about your conference in the weeks to come.
Don't allow the learning to stop with the closing announcement at your meeting. Instead, consider adding a reception and provide your guests with the additional opportunity to enjoy your event. AMA Executive Conference Centers offers unique, post-event reception venues with each location. Ask us today about booking one of our lounge areas and finish out your next conference event with an ideal reception.