We're excited to shine the spotlight on a team member from the AMA Executive Conference Center in Atlanta. BARBARA DAVIS is the Assistant Manager for our AMA Center that anchors conference and meeting activities in the South. We were thrilled to have the opportunity to chat with Barbara and learn more about all that she does. Enjoy getting to know more about this "Papple!" (You'll have to read the interview to find out what that means…!)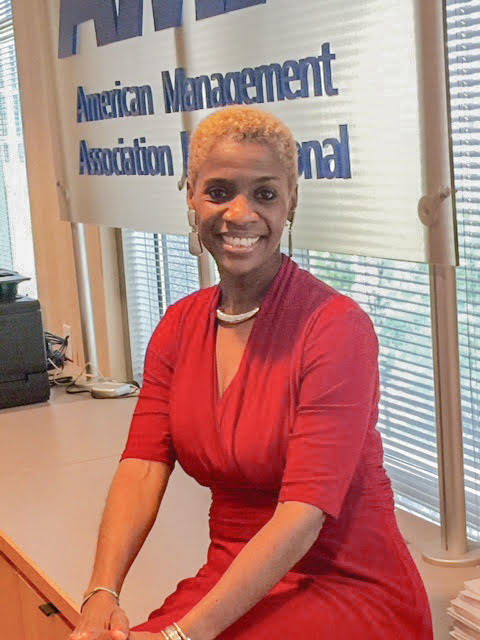 ---
AMA:  Thanks for taking some time to chat with us today! Tell us a little bit about your beginnings.
BARBARA:  I was born in the Bedford Stuyvesant Community in the Borough of Brooklyn, New York. Today, I call home the Southwest community of Atlanta, Georgia.
AMA:  As the Assistant Manager for the AMA Executive Conference Center in Atlanta, what is your day-to-day like?
BARBARA:  My primary focus has been supporting the client experience. I function in many capacities and do whatever it takes to get the job done well. June will be eighteen years in this role and I still enjoy and love the work I do. There are few routine days, and I enjoy the difference each day makes. I have an opportunity to meet and talk with people from all over the world. For a curious person like me, I find what I do and the people I get a chance to meet, talk with and ultimately support to be very interesting. The great news is that I have the support of a team who also embraces extending "enlightened hospitality." We all believe in an excellent customer experience at the AMA Atlanta Executive Conference Center.
AMA:  Eighteen years, congratulations! Before AMA, did you have a different type of career?
BARBARA:  I've had many career paths; however, I believe they all led me to where I am today. I have worked in radio, entertainment, advertising, travel, human resources, and food/hospitality. My last career adventure prior to joining the American Management Association, was sole proprietor of a boutique catering company that I started in 1993. My clients were primarily corporate accounts. One year, I was honored to be selected as the Executive Chef for The Alliance Theatre, one of Atlanta's premiere theatre companies.
AMA:  Sounds like you've always had a calling for hospitality. When did you know that working in the meetings and conference industry was what you wanted to do?
BARBARA:  After deciding to relinquish my catering company, I believed my talents could be used best in an environment where my communications, logistics and event management skills would be embraced. I was not sure what industry outside of hospitality would be the fit for me, but when I learned about the American Management Association my curiosity radar was sparked. I believe learning and expanding one's mind continues the growth of all living beings. AMA provides this through our continuing education seminars to business professionals. I believe that I launched into the best of two worlds that I love…education and events management.
AMA:  What do you like best about what you do at AMA?
BARBARA: I look at what I do as "pre, during and post" planning activities; similar to the catering business I operated for several years. The "pre" is securing and staging the business. The "during" is executing the business. And the "post" is finalizing the exchange of the business. I enjoy the "pre and during" most, as this in my opinion is what determines if a customer has an AMAzing experience and will return with more business.
AMA:  What's new and exciting in the near future for you?
BARBARA: I believe children are the gift that keeps on giving. I am a better human being, worker among workers, woman and mother because of my son. My son, the love of my life, turned one when I started at the American Management Association 18 years ago. He leaves Atlanta in two weeks to start his career path in the visual arts in New York City. I find it pretty awesome that my son Prince will be starting his journey where I started mine several decades ago. A small little acorn tree that grew in Brooklyn and blossomed in Atlanta. I like to say that I am a 'Papple'…a peach and an apple!
AMA:  What do you like best about being an Atlanta resident?
BARBARA:  One of Atlanta's themes is the "City in the Forest." I absolutely love natural environments and especially trees. The Atlanta area has maintained the beauty of the forest as it continues to design a first-class cityscape.  And for me this is the best of both worlds… a little bit of city and little bit of country!