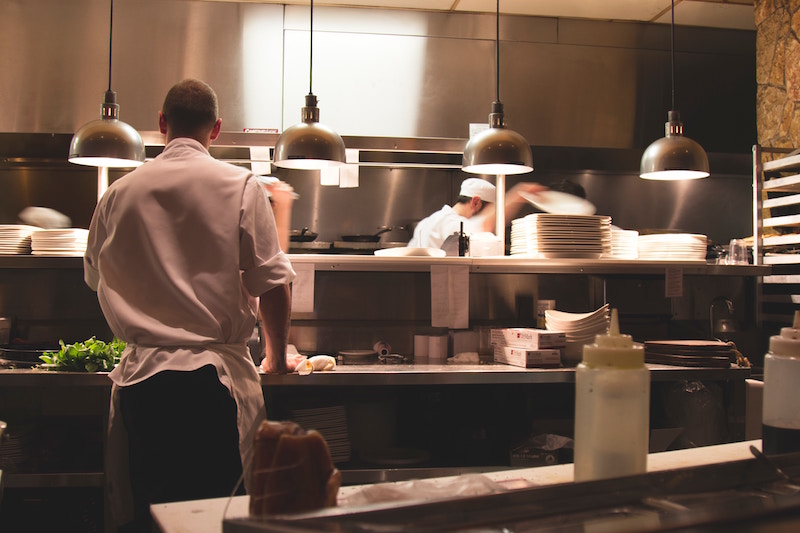 It's the coziest time of the year again! The leaves are changing colors and summer fare is shifting into hearty autumn meals. Pull on a sweater, grab a scarf, and get ready for these Top 5 Fall Foodie Favorites in Atlanta:
Porch Light Latin Kitchen
Gathering around the porch light is a time honored tradition on chilly autumn nights. Chef Andre Gomez brings the feeling of a firefly evening to hungry diners with an array of Puerto Rican inspired cuisine. A scratch kitchen, Porch Light uses freshly made local ingredients. The Cumin Spiced Saint Louis Ribs are a must try, best paired with Rum Glazed Sweet Plantains. Family friendly atmosphere, foodie worthy eats.
Kimball House
Kimball House offers an array of 'food and drinks that reflect the seasons, farms, and personalities of the people preparing them.' The welcoming ambiance is reminiscent of an Old English Pub. Fresh vegetables decorate the many salad options available, highlighting festive fall produce. For the 21 and over crowd, seasonal cocktails and absinthe are available. The Kimball House features a Raw Bar Happy Hour every Monday through Friday from 5:00 P.M. to 7:00 P.M.
O4WP Pizza
Home of the famous Grandma Pie, O4WP is the coziest, neighborhood pizzeria in Atlanta. New Jersey native, Anthony Spina, boasts a philosophy of cheesy, satisfying simplicity. Local ingredients and handcrafted, rectangular pizza pies are sure to please the entire family. For an added treat, try a round of Fried Meatballs.
Bread & Butterfly
This cute cafe boasts a Parisian inspired decor. Serving bistro style fare from breakfast to dinner, Bread & Butterfly perfects the art of culinary simplicity. Stop in for an autumn brunch, with fresh brewed espresso, avocado on toast, and a stack of pancakes.
Wrecking Bar Brewpub
Celebrate harvest time with freshly farmed ingredients from the nearby Wrecking Bar and sip on one of 15 beers on tap. The Wrecking Bar Brewpub utilizes a seven barrel brewing system in crafting a rotating selection of lagers, stouts, and porters. Did we mention the bar sits in the cellar of a Victorian mansion? A haunting treat for your palette awaits, just in time for fall!
---
AMA Executive Conference Centers is here for your business meetings and corporate conferences in Atlanta. Our AMA Atlanta Center is just minutes from the Midtown arts and cultural district, as well as Piedmont Park. Host planning meetings, board retreats, focus groups, or corporate events at our center, conveniently located in midtown Atlanta's Proscenium Office Building. With rooms perfect for meetings for up to 120 people, rental of our Atlanta area Center includes equipment and staff to help your meeting go off without a hitch. To find out more about how AMA can help make your next meeting in Washington DC, Atlanta, San Francisco or New York City a success, contact us today.