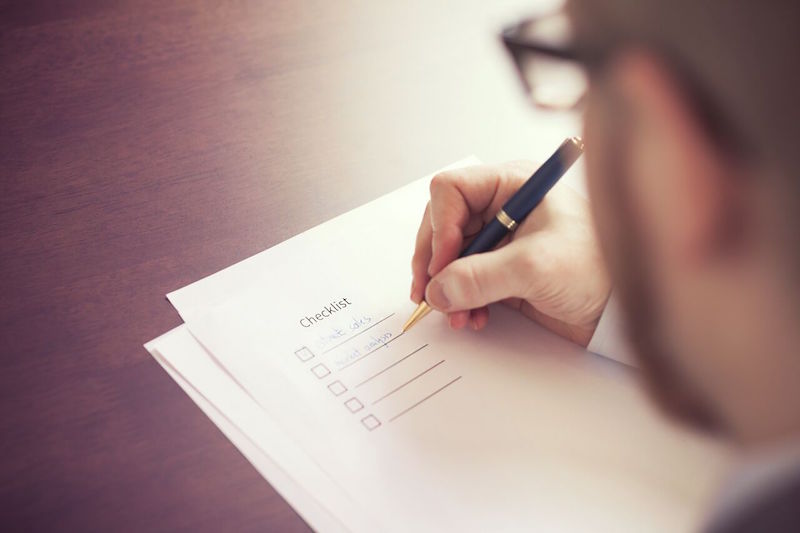 Planning a meeting can be a complex process, but with the right direction and planning tips the tasks can be paired down into some pretty simple and manageable steps.
'Big picture' is the most important thing to consider first – that includes details such as agenda, venue, speakers, food, setup and time of day. We've seen that a meeting that is ill-planned will not only impact the planner, but it also negatively influences the goal and purpose of the meeting. Agendas must have a purpose and flow, speakers must impress the attendees, and food must be plentiful and items that the guests enjoy. When essential elements go wrong your meeting can take a fast lane to unproductive-town. Below are a few suggestions from our team on how you can plan for your meeting's essential elements to go right!
Brainstorm and decide on the purpose and goal of your meeting. Work with others on your team to determine what is being addressed and what should be accomplished. Take notes, get feedback, make checklists. Brainstorm with colleagues to insure the best ideas are taking root.
Have a budget. Find out, or decide what your budget is early on. Without being conscious of financials, meetings can meander or get bogged down in their own procedure. With a budget, your meeting planning will have more focus and will force you to make the best choices. Sometimes when doing research for your overall items the budget will take shape on its own. All in all, it will be your job to make choices that will shape the best meeting from what you're working with– and then to keep it all under control.
Narrow dates and secure a venue. Much of picking a meeting date and location for your meeting depends on the focus, audience size and availability of the people attending. However, we suggest never scheduling something where people will have to juggle their schedules too much to attend or worse, not be able to attend during the busiest time of the day or during a week that's in their 'peak' work season.
Get your speakers lined up. Not all meetings have speakers, but when they do you'll need to start organizing this aspect earlier than later. Seek references on speakers in the areas that you want to address from colleagues. Or, work with a professional booking agent if you need to find someone outside your own expertise. Be sure to communicate in advance of the meeting with your speakers regarding their preferred room setup and any technical requirements for their presentation.
Secure the necessary equipment and services. This means food, beverages and technical needs. Meeting facilities like AMA Executive Conference Centers are there to help with many of these details. AMA Center planning staff are available to make suggestions and then help you plan the right choices of catering and technical support for what's needed for your meeting. We've found that having the right snacks and delicious meals during breaks helps to keep attendees focused and their energy up. When it comes to food, beverage and technical planning be sure to take notes and make a checklist. Most venues will have what you need, you just have to articulate those needs in advance of arrival.
Rely on expertise. Aside from help from the venue, don't forget to ask colleagues who have planned meetings before for their ideas. It's also helpful to connect with others in a similar role at your local industry association or even another planner that might offer a consulting call to help answer any questions you might have. If your meeting is large enough or has the right budget, you might even consider hiring another planner that can help support you while working through all the details of planning.
Get the word out. Once the planning is out of the way, and all logistical decisions have been made, don't forget that you still must have people attend. All meetings, whether internal or external to the company, should be publicized in some way. Even if a meeting function is mandatory it's still a good idea to get people excited with some publicity whether through a special company email or a printed announcement. For functions that have no mandatory attendance, publicity is a must. Without getting the word out no one will be there. So make sure you've tackled this important piece of the puzzle early so that news of the meeting has time to travel to your potential attendees and they have time to make arrangements or ask you questions, get answers or register if necessary.
Because conference planning is complex, it needs to be handled with an overall plan in place and specific steps to execution. We're looking forward to a 2020 filled with productive and successful meetings. Click HERE and let the AMA Executive Conference Centers team know how we can help you plan yours!