The opportunity to explore and enjoy a wide range of visual arts – from traditional media to contemporary approaches – is one of the best parts of traveling and visiting different cities. For example, Atlanta, New York City, San Francisco and Washington D.C. , in addition to hosting our AMA Executive Conference Centers, also are four of the country's prized cultural epicenters, offering an abundance of artistic experiences. We've narrowed the cultural cornucopias for each to present you with our team's favorite museum in each city that is a must-see when you're in town.
ATLANTA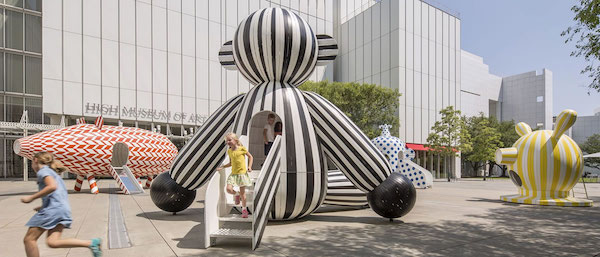 The High Museum of Art, also known simply as The High, is a cultural centerpiece in Midtown Atlanta's 'village for the arts.' Dedicated to supporting and collecting works by Southern artists, The High is a leading art museum in the South and houses more than 15,000 works of art in its permanent collection. With something for every art lover, the museum also supports an extensive anthology of 19th- and 20th-century American and decorative art; significant holdings of European paintings; a growing collection of African American art; and burgeoning collections of modern and contemporary art, photography, folk art and African art. The facility is open from 10 a.m. to 5 p.m. Tuesday, Wednesday, Thursday and Saturday, 10 a.m. to 9 p.m. on Fridays, and noon to 5 p.m. Sunday. Admission is $14.50; children younger than 6 are free.
NEW YORK
The Metropolitan Museum of Art, known better as The Met, is a collection of three facilities that collectively host one of the country's finest collections of art. Located near Central Park, The Met Fifth Avenue features more than 5,000 years of art from all time periods and cultures. In addition to its galleries and exhibitions, the museum puts on a number of daily events and programs for families. The facility is open from 10 a.m. to 5:30 p.m. Sunday through Thursday and 10 a.m. to 9 p.m. Friday and Saturday. The Met Breuer, located in the landmark building designed by Marcel Breuer on 75th Street and Madison Avenue, provides extra space 'to explore the art of the 20th and 21st centuries through the global breadth and historical reach of The Met's unparalleled collection,' according to the website. Finally, The Met Cloisters branch of the museum is dedicated to the gardens, art and architecture of medieval Europe. This facility is located on four acres overlooking the Hudson River in Fort Tryon Park.
WASHINGTON, DC.
The world's largest museum and research complex, the Smithsonian Institution is a collection of government-administered facilities that include the National Zoo, Air and Space Museum, American History Museum, American Indian Museum, Natural History Museum, Smithsonian Castle and about a dozen other museums, galleries and centers in Washington, D.C. (and a couple in New York City). All the Smithsonian museums in the capitol have free admission and are open every day of the year (except Dec. 25th unless otherwise noted). Among its various collections, the Smithsonian Institution boasts approximately 156 million artifacts, works of art and specimens; 9.9 million digital records available online; and two million library volumes. According to the institution's website, these collections 'represent our nation's rich heritage, art from across the globe, and the immense diversity of the natural and cultural world.'
SAN FRANCISCO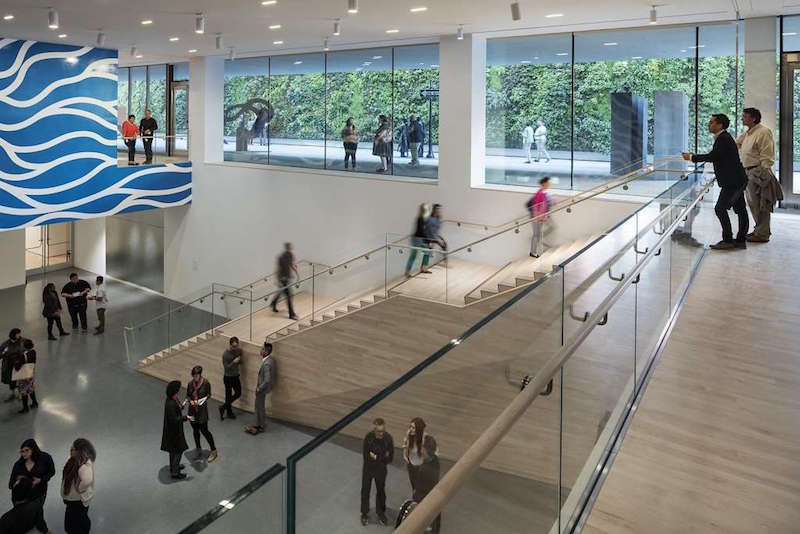 The San Francisco Museum of Modern Art, located in the city's South of Market neighborhood, provides a notable collection of contemporary masterpieces, along with special exhibitions and interactive events, such as panel discussions, daily tours, film screenings and more. Additionally, the facility – whose mission is to make 'the art of our time a vital and meaningful part of public life,' – offers 45,000 square feet of art-filled public spaces that are open with no ticket required. The museum is accessible to children and offers free visits for K-12 students. Visitors also can take advantage of the museum's free, guided public tours through the art collection and exhibitions. The museum is open from 10 a.m. to 5 p.m. Friday through Tuesday and from 10 a.m. to 9 p.m. Thursday. It is closed each Wednesday, along with Thanksgiving and Christmas Day.
If you're ever visiting one of these great AMA Conference Center cities for a meeting or event, don't miss the opportunity to splurge on the timeless artistic treasures to be found there. Taking a detour to enjoy these world-class museums that will help you make the most of your stay!