The Hartsfield-Jackson International Airport in Atlanta (ATL) is the busiest airport in the world, serving as a portal to hundreds of destinations, domestic and international, for over 100 million passengers annually. But the airport isn't as chaotic and stressful as it could be: Hartsfield-Jackson holds the title as the World's Most Efficient Airport as well, and has held the name for a whopping 14 years in a row. Enjoy a few more fun facts, that we bet you didn't know about this busy airport!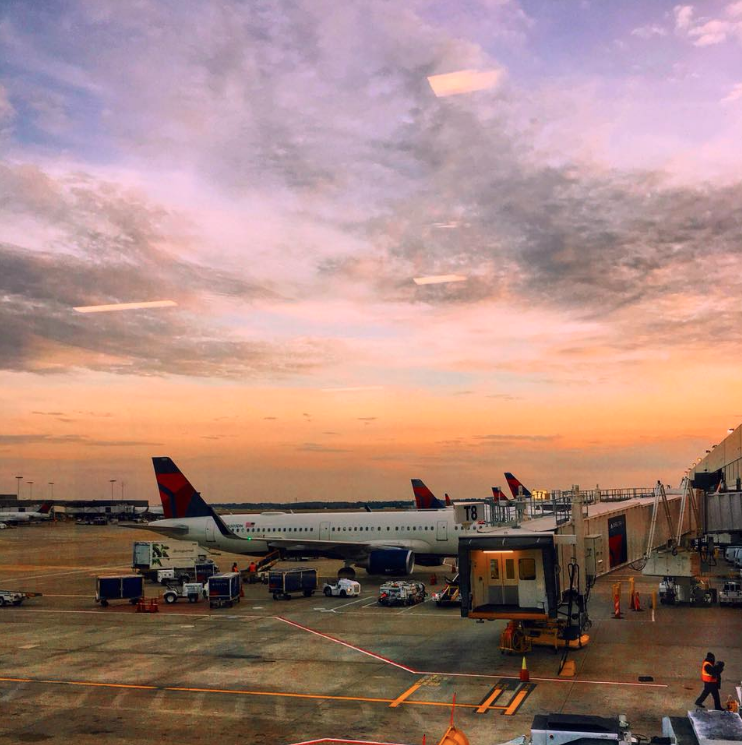 • Atlanta is within a two-hour flight of 80 percent of the entire United States population.
• The airport was named the nation's busiest as early as 1942, and has been considered the world's busiest since 1998.
• The airport is built on land that was the former Atlanta Speedway, an abandoned racetrack purchased by Asa Candler, founder of Coca-Cola.
• Hartsfield-Jackson is Georgia's biggest employer. More than 60,000 people, from concession operators to air traffic controllers, call the airport their workplace.
• After Atlanta hosted the 1996 Olympic Summer Games, the airport created a quirky mural called the "Spirit of Atlanta," a painting of children greeting passengers from Centennial Olympic Park. The beloved mural was removed in 2016 and replaced with large digital screens providing tourist information.
• Atlanta boasts North America's tallest air traffic control tower, and it's the third tallest in the world.
• After September 11, 2001, members of the Georgia National Guard began assisting with airport security at Harsfield-Jackson.
• The airport's first international flights were offered in 1971 with service to Mexico and Montego Bay.
• The airport features a 1,000-square foot dog park, accommodating passenger pets and service animals alike.
You'll travel through Atlanta's convenient Hartsfield-Jackson International Airport when you attend your next meeting at AMA's Atlanta Executive Conference Center. Contact us to book a conference at our premiere executive meeting center, conveniently located in downtown Atlanta, 15 miles from the airport and close to beautiful hotels and some of the best restaurants the Southeast has to offer!