We know the importance of keeping up with the rapid evolution of the meetings and event industry. That's why we've created this list of top publications that can be delivered right to your email inbox. Keep up with the latest news, trends, and tips, and stories by subscribing to these industry-specific newsletters:
MeetingNews
This daily newsletter, from the Northstar Meetings Group, will deliver the latest news, research, and technology trends straight to your email. 55,000 plus subscribers rely on MeetingNews to keep them up-to-date on the latest industry topics. Click here to subscribe.
Successful Meetings Tip of the Day
Successful Meetings' How-To Tip of the Day is a daily publication that will provide you with one daily business tip to help you grow in your profession and inspire you to succeed. Click here to subscribe.
Smart Meetings Magazine
This weekly newsletter is the winner of two email publication awards– the 2015 Best Niche eNewsletter and the 2016 Maggie Award for Best Web eNewsletter. The publication provides you with current industry news every week.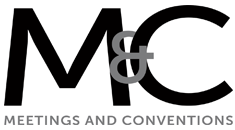 M&C Wellness Tip
While out there planning and organizing meetings and events, don't forget to take your health into consideration. M&C Wellness Tip of the Week newsletter delivers health tips and advice to keep 'you and your attendees' healthy! Click here to subscribe.
M&C Hot Ideas
With M&C's Hot Idea of the Day newsletter, you'll have access to hot and fresh new ideas for your next meeting. Click here to subscribe.
Crain's Business Alerts Newsletter
Business newsletters aren't often as tailored to your needs as Crain's are. Their newsletter subscription page lets you customize your subscriptions, choosing from ten Crain's business alerts newsletters, and up to 25 separate industries you'd like to hear about. Click here to subscribe.
PCMA News Junkie
The PCMA organization aims to educate and inform the meetings and events industry. Their knowledgeable newsletters are a great source for helping you excel in your position. Seven newsletters (daily to weekly to monthly) provide the most relevant news, advice, and stories in the industry. Click here to subscribe.
---
Remain informed, inspired, and ahead with these top-rated industry newsletters. For more insights and industry resources, connect with AMA Executive Conference Centers at one of four of our convenient locations: Atlanta, New York City, Washington DC and San Francisco.