AMA Executive Conference Centers is pleased to once again welcome Oracle OpenWorld to San Francisco's Moscone Center from September 16-19th, 2019. Oracle OpenWorld will bring together an exciting group of decision-makers and influencers focused on leveraging digital technologies and the cloud to further their business goals.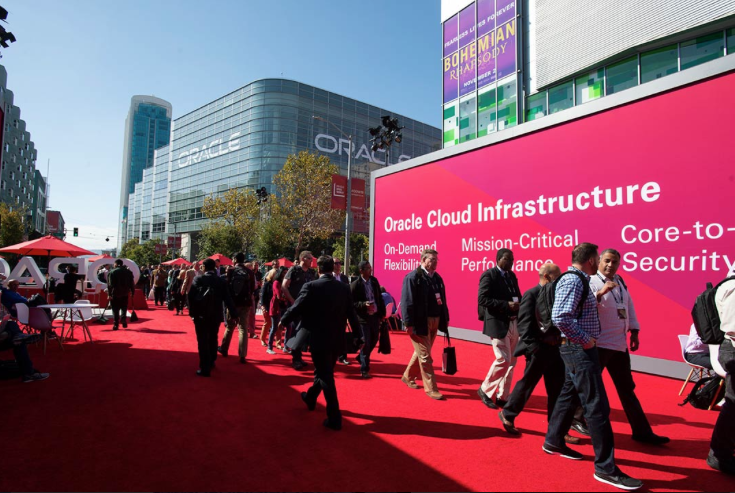 What To Expect At OpenWorld
OpenWorld is sure to draw industry experts from finance, operations, supply chain, human resources, sales, marketing, consumer service, and IT – all focused on driving transformation with cloud technologies.
While attending OpenWorld, you can expect the following:
2,000 unique sessions;
250 exhibitors; and
Speakers from more than 90 countries, including CEOs, physicists, and authors.
With this variety of speakers, sessions, and exhibitors, there is no doubt that OpenWorld will provide amazing learning opportunities and unlimited chances to connect with peers and industry leaders.
In addition to numerous educational opportunities, OpenWorld makes sure to add some fun into the experience. Attendees can check out the movie night at Oracle Park, with exclusive access to the field and the largest video board in California. They can also have a chance to focus on their health with FitFest.19 at Oracle Park. Both Tuesday and Wednesday morning, conference attendees will be able to get in exercise with a view of the San Francisco Bay.
If the above wasn't enough, CloudFest.19 will allow attendees to enjoy an evening of inspiration and celebration with the entertainment headliner, John Mayer.
How AMA Conference Centers Helps
With all the activity around OpenWorld, our AMA San Francisco Conference Center is happy to provide a nearby, quiet location for the auxiliary meeting needs for OpenWorld attending companies and professionals. Just minutes from the Moscone Center, you can choose from any of the 13 spacious and comfortable meeting rooms, some of which can accommodate groups of up to 100 participants. Our spaces are filling quickly in advance of Oracle OpenWorld, so be sure to contact us now!