AMA's Virtual Meeting Package utilizes the Zoom platform to broadcast globally to 300+ participants allowing you to connect with the world from a single location.
Never used Zoom? No problem. We'll provide you with the equipment, support, and technical expertise to help you deliver a solid performance.
AMA's Livestream Team will provide you with a Virtual Meeting Assessment to identify your specific needs to ensure the production of a successful virtual event. A Web Streaming Bundle Kit will be sent to you and includes the equipment and instructions for you to stream like a pro. This package will also give you access to one of our Livestream Team members to act as a producer to provide technical support in real time during your event.
Virtual Meeting Assessment:
Consult with our Livestream Team to assess your virtual and technical needs.
Our team will evaluate your hardware, software, audio quality, video quality and internet speed.
Technical assessment will also include a 30-minute tutorial session for the Zoom platform.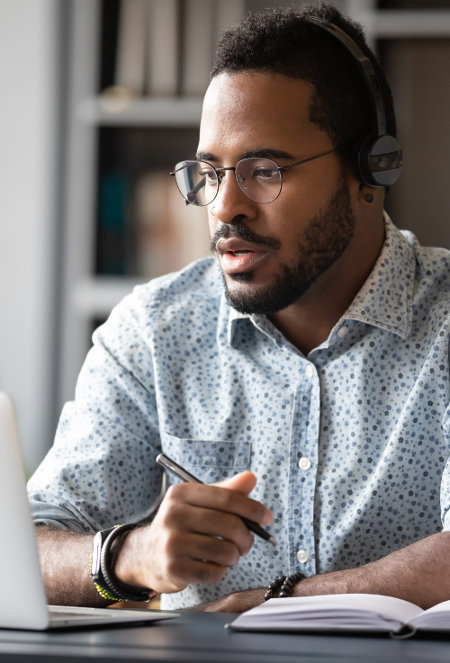 AMA's Virtual Meeting Package Includes:
All of the Zoom Platform Features & Benefits:
Private Virtual Room with up to 300 guests
Global Platform
Secured and Password Protected
Broadcast Quality
MAC, Windows, Android and iOS Compatible
Real Time Troubleshooting with Our
Livestream team via Remote Access
Polling Features
Attendance Reports
Whiteboard Feature
Annotations
Breakout Rooms
Collaborative/Interactive Environment
Our Livestream Team will provide you with one virtual 15-minute rehearsal "broadcast test" the day prior, and one virtual 15-minute rehearsal "broadcast test" thirty minutes prior to the start of your live event. Additionally, our Livestream Team will monitor your event and will be available "silently" during the event to provide you with any technical support that you may need.
Web Streaming Bundle Kit includes Laminated Instructions with Digital Tech Contact Card:
Standard Kit: USB 1080p webcam, headset best for single presenter
Group Kit

• Pan Tilt Zoom webcam for larger groups, audio conferencing system




• Best for multiple presenters in the same room




• Stage your production with preset multiple camera angles via remote control
Additional Equipment & Services: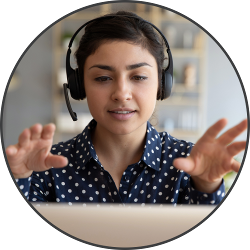 Video Recording and Editing
Audio Mastering
Video Branding with Your Company Logo
Additional Training & Tutorial Sessions Upon Request
Laptop, Tripod, USB Extension Cables
Benefits of AMA's Virtual Meeting Package:
No Travel/Hotel Expenses
Ideal for When You Can't Meet in Person
No Gratuity
Reduce Cancellations